The Boats, Sponsors and Charities
Saturday, November 17, nine boats began their voyage with the Sailing Through the Winter Solstice 2018 event.An energetic group of volunteers, sponsors and launch teams cooperated to make relatively quick work of the fleet launch. A tenth boat was added on Sunday, December 1.
Heavens to Betsy joined us virtually, from her rooftop roost atop Brewer's Alley. And our last boat, Puff, will make its appearance in the Kris Kringle procession and then take its perch overlooking the creek and North Market Street in front of La Paz.
Please come to the Creek to see the boats with your family and friends and consider supporting your favorite boat using our Vote for your Boat secure link. For $1 a vote, you can support your favorite boats and their designated charities. 100% of your donation(s)/vote(s) go to support local registered 501(c)3 charities. Mark your calendars!
Here's the list of boats.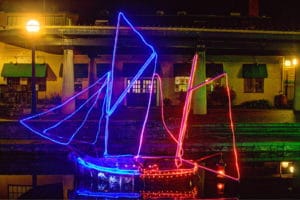 Welcome
Tourism Council of Frederick County
Color on the Creek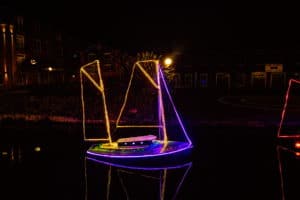 Phoenix
Capital Women's Care
Heartly House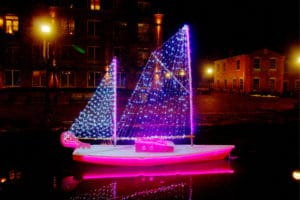 Hope Floats
Colonial Jewelers
FMH/Hurwitz Breast Cancer Fund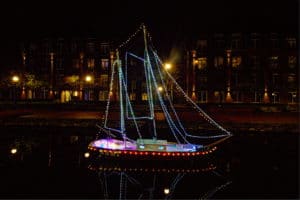 #AWSIY
BB&T Bank
Frederick Rescue Mission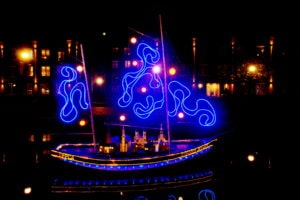 Starry Night
Frederick Primary Care Associates
Heartly House and FMH Cancer Patient Assistance Fund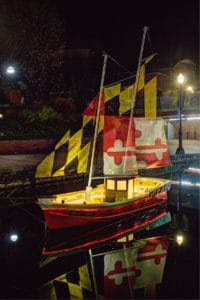 Spirit of Maryland
Property Management People
The Religious Coalition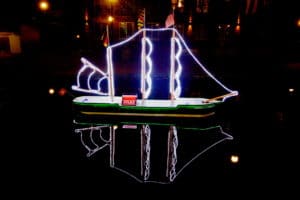 Rickmer
Rickmers Too
Stulz Air Technology
SHIP (Student Homelessness Initiative Partnership)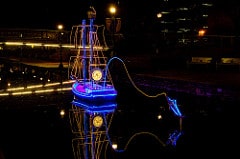 Carroll Creek Clipper
Rotary Club of Carroll Creek
Color on the Creek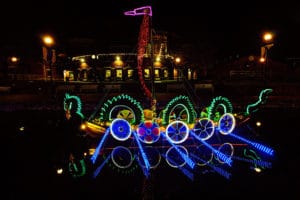 Snallygaster
Ed and Vicki Poole; Thom and Teresa Beckley
Glade Valley Community Services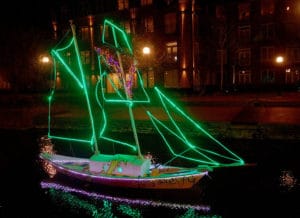 Snake Dog
Flying Dog
Color on the Creek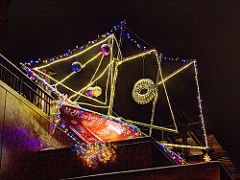 Heavens to Betsy (Rooftop of Brewer's Alley)
The Berkheimer Group at Morgan Stanley
Color on the Creek
Puff (Creekside near La Paz following Kris Kringle parade)
Kevin and Jeannie Hessler – LSWG
The Sheila Thompson Family
Celebrate Frederick